Science.gov searches over 60 databases and over 2200 selected websites from 15 federal agencies, offering 200 million pages of authoritative U.S. government science information including research and development results. Science.gov is governed by the interagency Science.gov Alliance
For finding, sharing and exchanging Data, Models, Simulations and Processes in Science.
BiologyBrowser offers access to evaluated and curated digital resources of interest to the scientific researcher.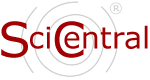 Gateway to the best science sources including journals, databasess and more.
World Wide Science is a global science gateway that provides for one-stop searching of national and international scientific databases and portals.
The Strategic Guide to Quality Information in Biology, Climate Change, Medicine, and Psychology
Athenus is an authority on science and engineering on the Web, sharing a directory and full-featured web search.